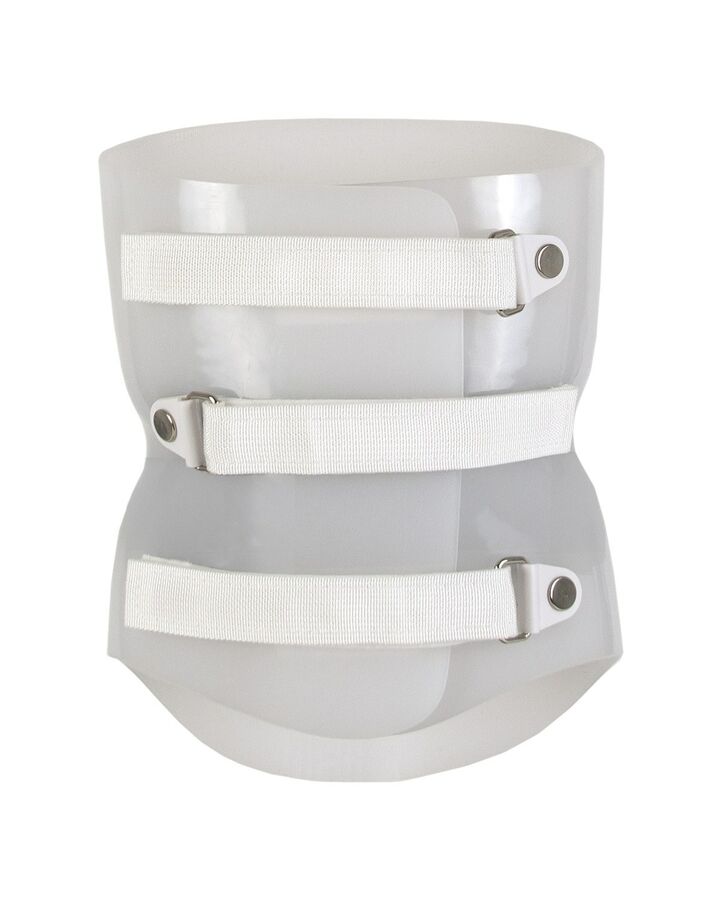 Overview
This LSO tightens in the front (anterior) and overlaps creating an additional tightening effect. This orthosis entails only one piece of plastic which wraps around the torso to provide the patient optimum support and tightening adjustability.
Spinal Indications
Spondylolysis
Spondylolisthesis
Spinal Stenosis
Lumbar Fusion
Compression Fracture
Laminectomy
Degenerative Disc Disease
Sport Injury
Spinal Trauma
Features
Accommodates volume changes.
Circumferential support.
Ability to create intra-abdominal compression.
Ease of donning and doffing.
Order Form Product Options Product Info PDF Transfer Patterns