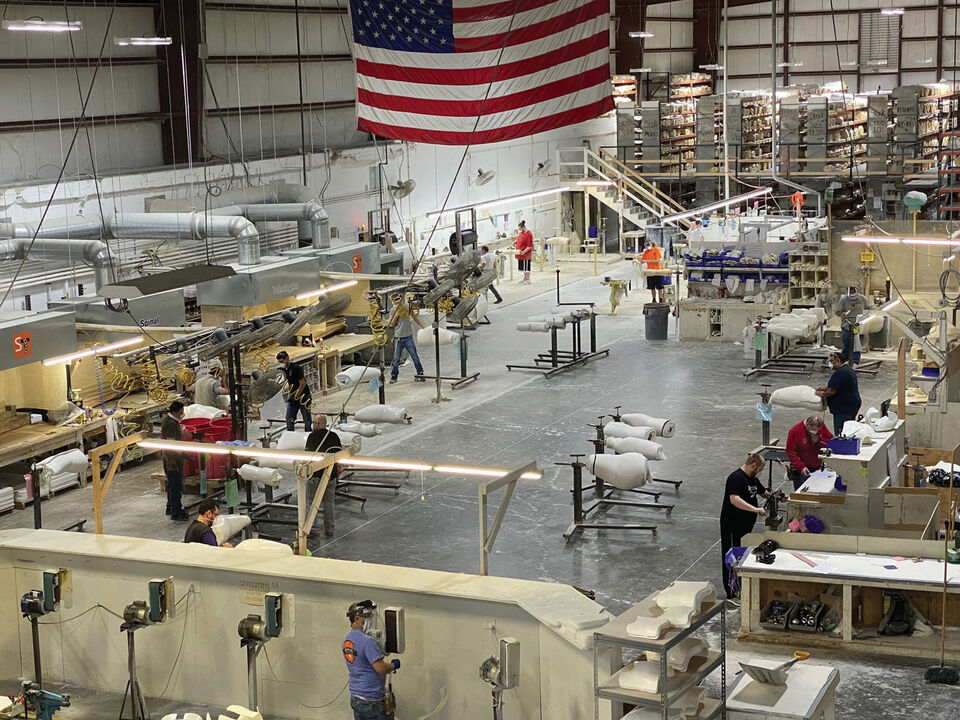 ENVIRONMENTAL | SOCIAL | GOVERNANCE

Spinal Technology is the global leader in the design and custom fabrication of spinal orthoses. As a leading manufacturer in the O&P industry, we understand the important role we play in ensuring we are doing our part in bettering our community.
Spinal Technology operates out of two facilities: our corporate headquarters in West Yarmouth, Massachusetts and our manufacturing plant in Louisville, Kentucky.
ENVIRONMENTAL

In the world of manufacturing, Spinal Technology has a relatively small carbon footprint. Although we believe we do not significantly contribute to greenhouse gas emissions, we understand even the smallest change can make a difference. These are some of the ways we are maintaining our small footprint.
Energy Efficient Lighting
We have upgraded to LED lighting in both our facilities, which provide a longer life creating less waste than our prior lighting. We have seen a proven and sustained 30% reduction in energy consumption.


Shipping & Packaging
Sustainability is important when it comes to Spinal Technology's shipping and packaging practices. We have selected UPS as our preferred shipper, who has increased their efforts in investing in alternative fuel options for their trucks. We do our part by shipping braces in the smallest box size the brace will allow and consolidating orders into as few boxes as possible. This is not only better for the environment, but it also helps our customers save money on shipping. We also ensure that all cardboard we receive from incoming packages is recycled or reused.


Office
We actively manage paper reduction for ourselves, our customers, and suppliers. We encourage electronic delivery of inbound and outbound documents, and more than 95% of our supplier payments are now electronic.


Waste Removal
While we continually strive to reduce plastic waste consistent with maintaining the highest product quality, our waste management suppliers have adopted their own sustainability metrics, report on their progress, and have even won awards for innovative recycling solutions.
---
SOCIAL
Education
Our clinical team proudly supports the medical community with advanced educational courses and seminars, along with the dedicated teaching and resources we deliver to various colleges and universities. We support our workforce with professional certifications and with innovative training programs at local colleges.


Safety
The safety of our workforce is of utmost importance, and we continually invest in staff training, ergonomic and safety equipment in our facilities.


Privacy & Security
As a Business Associate as defined under HIPAA (Health Information Portability and Accountability Act of 1996), we do not take the privacy and security of our customers' patient information lightly. All our employees receive ongoing training and best practices for safeguarding our own and our customers' data.
---
GOVERNANCE
We aim to conduct our business with integrity and transparency in accordance with the highest ethical standards.
We maintain a robust risk management and internal control process and extend these controls to the vetting of our suppliers and customers. We actively monitor cyber security and other threats to our own and our customers' data. We conduct annual risk assessments in accordance with HIPAA and take appropriate actions.


HIPAA COMPLIANCE STATEMENT
Updated November 1, 2023
Spinal Technology is fully compliant with the HIPAA Standards for Privacy, Electronic Transactions and Security (including the HITECH Act and the Omnibus Rule of 2013). We have implemented policies, processes, and procedures designed to ensure compliance with Federal security laws, regulations, and rules, and we monitor ongoing compliance efforts and maintain various reporting mechanisms that are required by law or requested by our customers. We recognize that it is a key responsibility for our business and will continue to provide all of our various programs and services in accordance with the relevant requirements of all federal laws and regulations, including, as applicable, HIPAA.
Questions regarding our HIPAA policies or compliance may be directed to:
Kathryn Perry, HIPAA Privacy Officer
compliance@spinaltech.com.