Register for our next Online Webinar
Qualified Team of Experts

Our clinical team of educators has over 20 years of expertise in Orthotics and Prosthetics, maintaining a primary focus on pediatric orthotics and specializing in the orthotic management of Adolescent Idiopathic Scoliosis (AIS).
We have travelled all over the world sharing this expertise and knowledge with many physicians, orthotists, orthopedic surgeons as well as students who want to learn more about pediatric orthotics. Education is one of our top priorities to ensure that our customers have the knowledge they need to allow their patients to achieve positive outcomes with their treatment.
This year the team at Spinal Technology is offering a series of options to learn more about AIS and Scoliosis Bracing. Below you can find a list of upcoming talks, online webinars or seminars we are offering. You can also sign up for alerts when new courses become available, or when someone from our team will be in your area.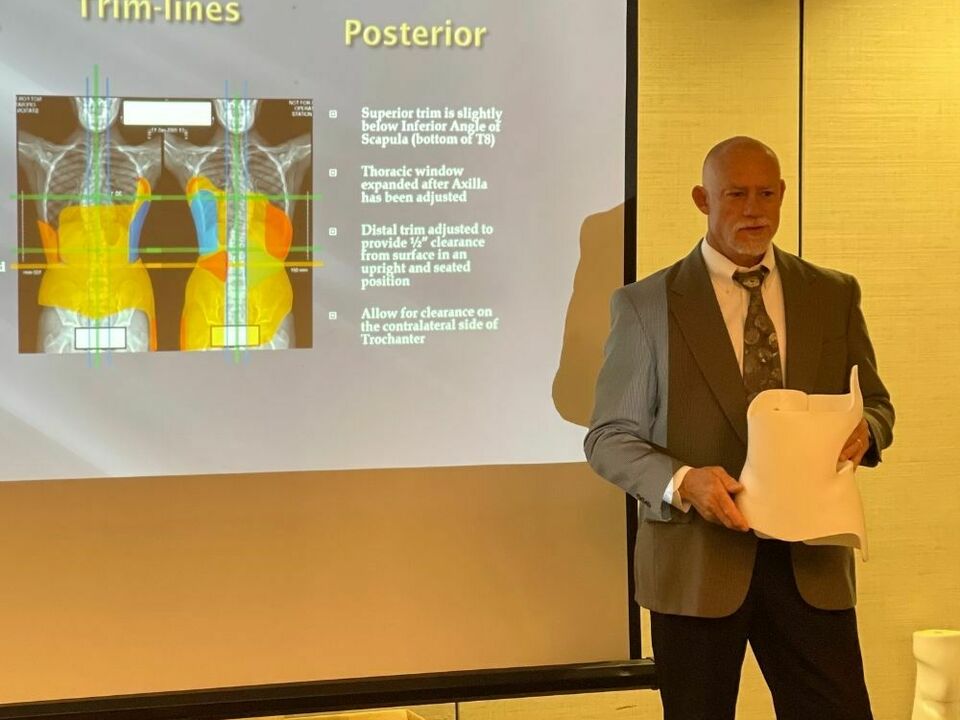 Check Back for more dates in 2023