Orthotic Management of AIS- FREE Guide
At Spinal Technology, we believe that sharing our knowledge, absorbing that of others, and working together as a team, is the most effective way to advance the treatment and care for all patients.

We have put together this FREE guide for you to learn more about the different components of managing Adolescent Idiopathic Scoliosis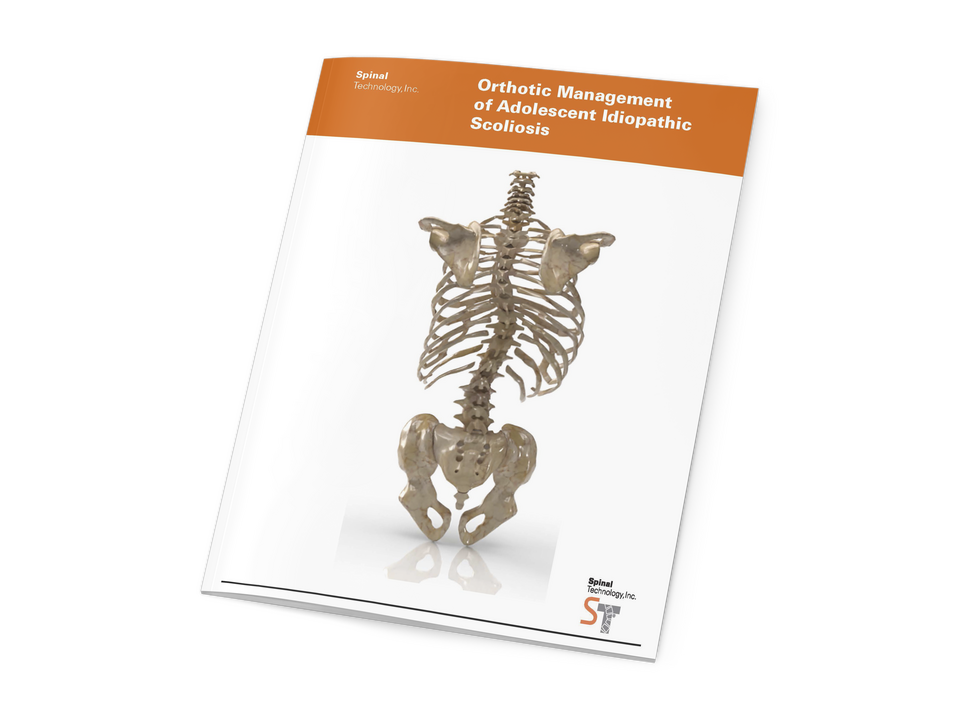 Please fill out this quick form and tell us about yourself. Once you submit, you will be able to download the full copy of our guide for free.
As extensive research is presented on a broad scope of new concepts, the basic principles and understandings of effective bracing tend to become less clear. We believe a concise foundation of knowledge is critical to successful scoliosis management.
At Spinal Technology we recognize the importance of continuous education and are pleased to provide informational material and support to those who share our commitment to advancing the care of patients 
challenged with scoliosis.
Thank you for your interest.
The Clinical Development & Education Team at
 Spinal Technology