Learning You Have Scoliosis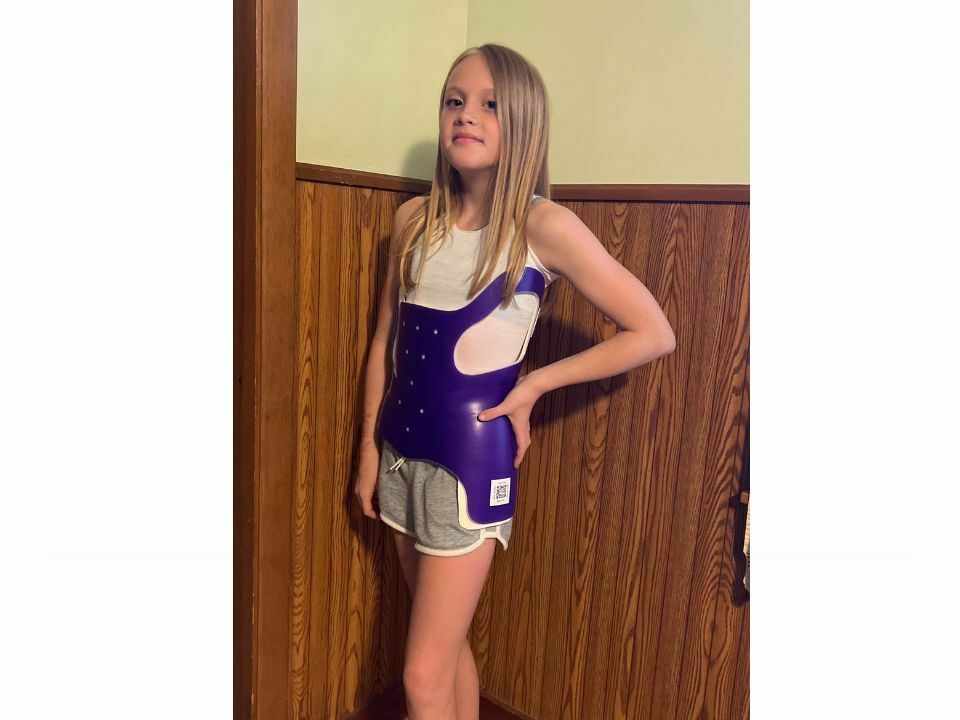 My name is Braelyn and I am an 11-year-old gymnast.
You may be in a sport or maybe not, this is a hard thing to go through. I have a story that might be similar to yours.
One day I was at gymnastics practice and we were all doing a drill, which was one of our assignments. My coach told me to tuck my ribs in but they saw I was having a hard time doing that. So one of my coaches pulled me aside and looked at my back. They told me they felt a curve.
So after my practice they pulled not just me, but also my mom and dad to the side. My coach told my parents that she felt a curve in my back. She also mentioned that I had a hard time tucking my ribs under. So after that talk, she told my mom and dad to get this checked out at my next yearly checkup.
It was just in time because the doctor's appointment was only a week away. We told my doctor that my coach felt a curve. My doctor told us that we could go downstairs after the appointment to get X-rays. Of course, I wanted this to get better so I did it. I got my X-rays. I was nervous, but I did it.
About a week later my mom got a call from the doctor saying that I should see a specialist and do physical therapy. So we went from there. We had to drive about an hour and a half to see a specialist because we don't have one in our area.
The first thing I did was physical therapy where we did some breathing exercises. They were not easy, I have to say that. The next day we went to an orthopedic doctor who took a look at the X-rays with me, my mom, and my dad. We talked about my curve and that it was a 31-degree curve. They told me that I would have to get fitted for a Boston Brace. They told me it might take a month or two to get my brace back…so I waited.
While waiting I had physical therapy once a week and had to practice my exercises at home. So we went there for about a month until it was time to get my brace. We went in and we waited for about 5 minutes then bam they called my name, "Braelyn, are you ready?"
I had to be brave so I said, "Yes."
After we got in the room my orthotist said, "Do you want to see that purple color you picked?"
I said, "Yes of course! I really think that purple was pretty."
So I tried it on. She asked me how it felt a couple of times. I said good.
After some time, I started to get used to it. But it took a while to get comfortable.
And that's my story so far. I am just beginning my scoliosis journey. I cannot wait to read your stories or words of wisdom.
---
I do have some words of advice for you guys;
Remember this is not forever, and that we all can do hard things.