Bivalve with Hip Joint and Thigh Cuff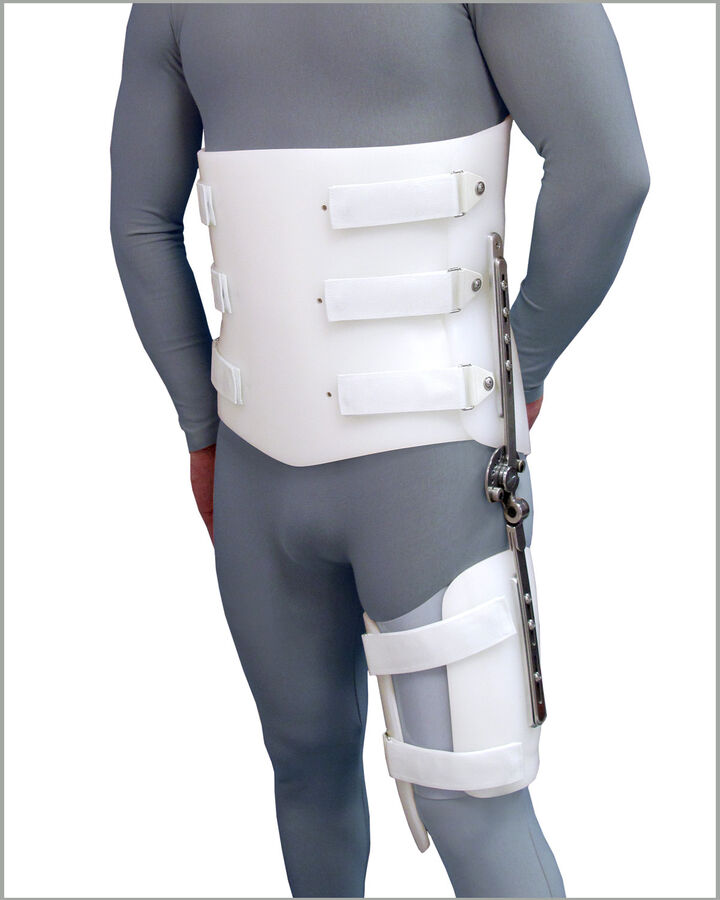 Overview
Our Bivalve with Hip Joint and Thigh Cuff orthosis allows for greater adjustability while limiting motion. Adjustment bars are positioned on orthosis and thigh section for adjustability.
A variety of joints are available. Cupped medical condyle. TLSO design is available. A sternal shield can be added to the LSO if thoracic support is needed.
Spinal Indications
Immobilization of Lumbosacral joint
Pre and Post-operative spinal situations
Pre and Post-operative hip surgery
Spinal fusion
Features
Adjustment bars.
Reinforced hip and thigh support.
Easy positioning of hip joint.
TLSO design available.
Bivalve Opening Overlap & Configurations
Bivalve Opening Overlap Options:
Smooth Overlap
Bivalve Configurations:
Anterior over Posterior, Anterior into Posterior