LSO - Bivalve
(Lumbar Sacral Orthosis)
Smooth Overlap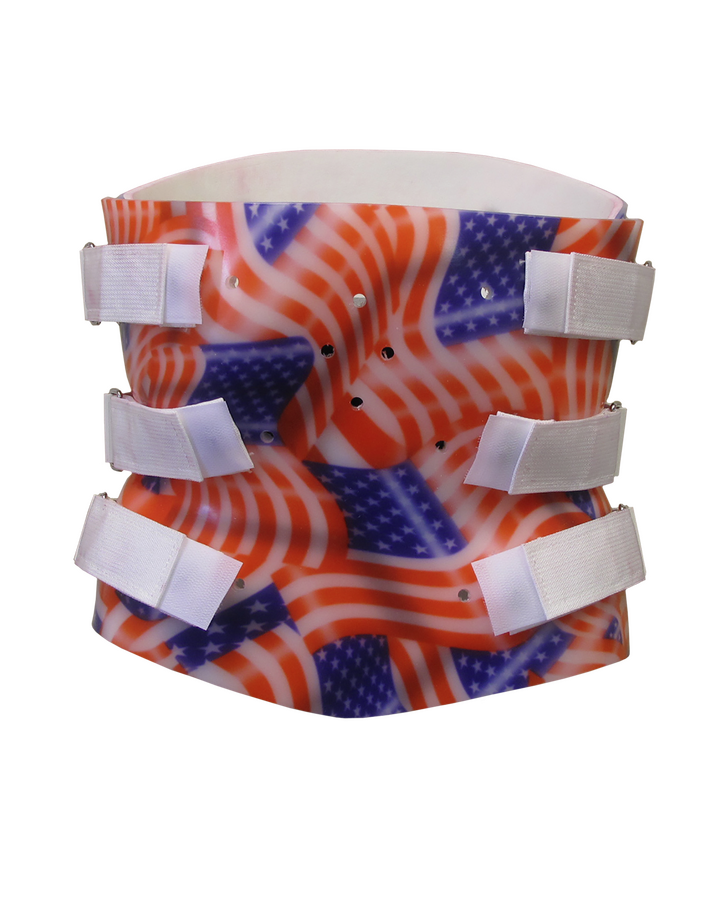 Overview
The LSO with a bivalve opening allows for tightening on both sides, connecting the anterior and posterior. The low profile orthosis allows compression, expansion, adjustability and good lateral control.
Spinal Indications
Post-Operative Lumbar Surgery
Degenerative Disc Disease
Spondylolysis
Spinal Stenosis
Compression Fracture
Herniated Disc
Low Back Pain
Spinal Trauma
Features
Bivalve design allows for maximum anterior and posterior control.
Accommodates volume changes.
Sternal shield can be added to control flexion or enhance an extension force.
Bivalve Opening: Overlap Options & Configurations
Bivalve Opening Overlap Options:
Smooth Overlap (pictured), Step Overlap, With Tongues
Bivalve Configurations:
Anterior over Posterior, Anterior into Posterior
Order Form Product Options Product Info PDF Transfer Patterns