TLSO Flex Foam® 2 - Bivalve
(Thoracic Lumbar Sacral Orthosis)
Smooth Overlap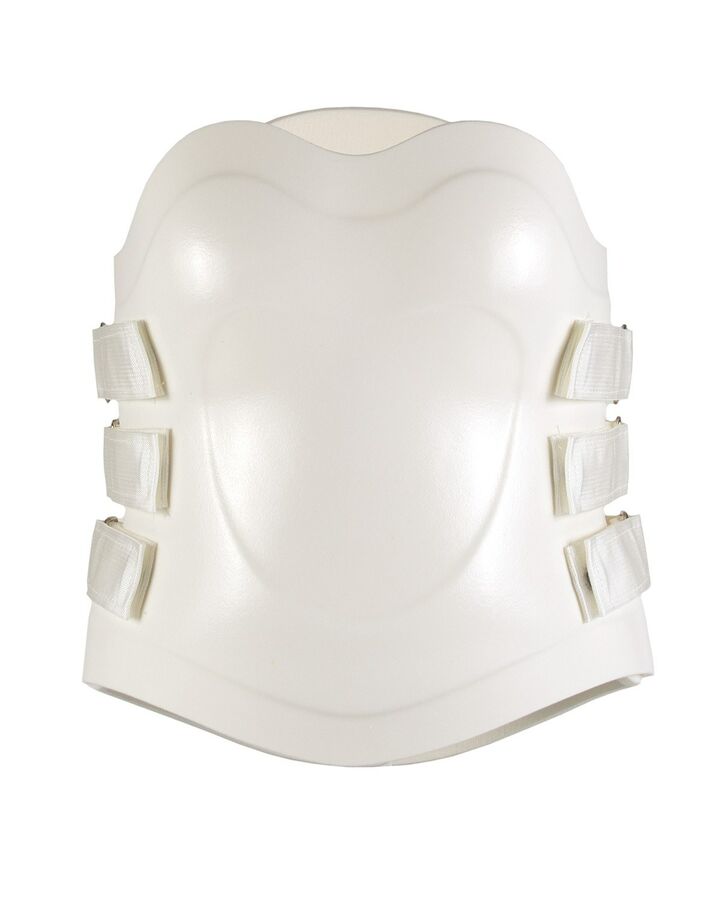 Overview
The anterior and posterior sections of the high profile TLSO Flex Foam 2 - Bivalve opening are connected by a set of three heavy-duty hook and loop straps on each side, allowing compression, expansion and adjustability, with good lateral control. The patented design of the Flex Foam 2 sandwiches a plastic frame between a soft foam inner lining and a firm outer foam. Desired rigidity is achieved by fabricating the inner frame with optional plastic types and thicknesses. Multiple opening and frame designs are available to accommodate medical needs.
Spinal Indications
Cerebral Palsy
Osteoporosis
Myelomeningocele
Scoliotic Deformities
Muscular Dystrophy
Cancer Patients
Spinal Trauma
Features
Patented Flex Foam® design.
Increased comfort for patients.
Lightweight
The Flex Foam® design works well with both the geriatric and pediatric population.
Bivalve Opening: Overlap Options & Configurations
Bivalve Opening Overlap Options:
Smooth Overlap (Pictured), Step Overlap, With Tongues
Bivalve Configurations:
Anterior over Posterior, Anterior into Posterior
My patient's molded Flexfoam II fit him perfectly, which was not easy to fabricate for a scoliosis curve greater than 150 degrees with much rotation. I know that it took many people at Spinal Tech to accomplish this. Thank you for all of your work to help resolve these challenging cases during what I know was an extremely busy week for you all.