Education with Jonathan Taylor
Jonathan Taylor has over 20 years experience in Clinical Operations and Business Development. He heads the Research/Development and Clinical Education programs at Spinal Technology and can be found presenting at many national and international industry meetings and conferences.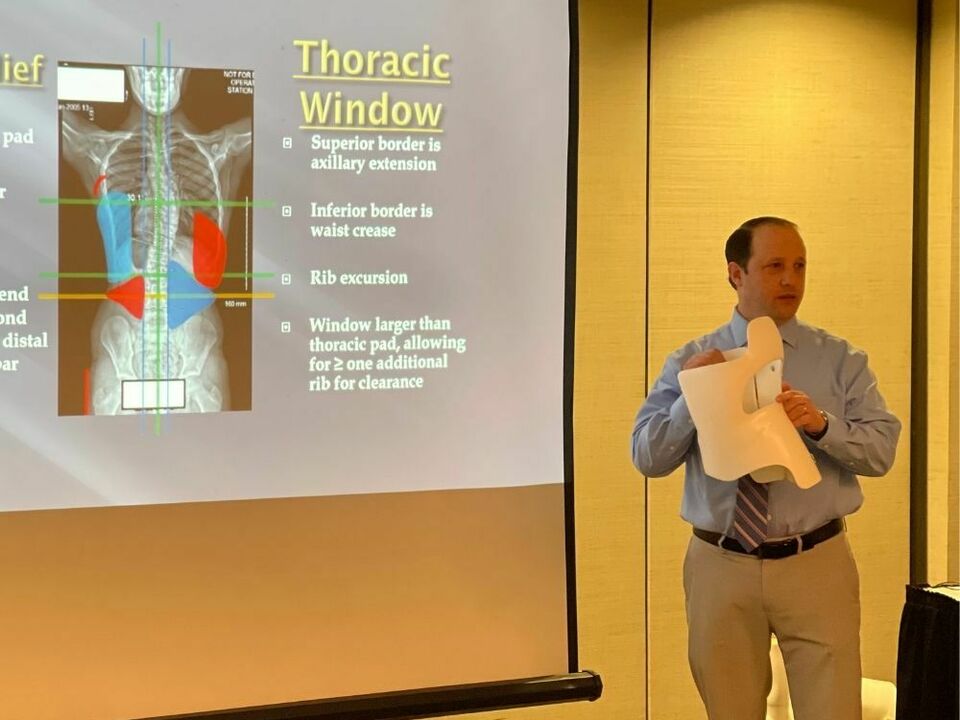 For a full list of our 2023 O & P Industry Shows visit our Exhibition page.
Contact Jonathan directly for more information on his trainings or in-person clinical education sessions. Read his full bio below.
Contact Jonathan Taylor for more information
Clinical Educational Courses
Advanced Methodologies of Full-Time Scoliosis Bracing
Scoliosis Bracing – Principles and considerations of design, evaluation, and modifications for successful outcomes.
Advantages of Nocturnal Bracing
Scoliosis Bracing and The Challenge of Patient Compliance
Principles of 3D Bracing – Modifications and Approach to Curve Analysis and Brace Design
Corrective Forces of Full-Time Bracing
Jonathan has over 20 years of expertise in Orthotics and Prosthetics, maintaining a primary focus on pediatric orthotics and specializing in the orthotic management of Adolescent Idiopathic Scoliosis. Along with experience in patient care and clinic operations, he has held executive roles with major spinal brace manufacturers, running manufacturing/distribution, research and development, sales/ marketing, and business development.
In partnership with Children's Hospital Boston, he led the development of specialized orthopedic devices from concept to introduction in patient care markets, including the prosecution of multiple patents, the design and execution of clinical trials, navigation through FDA and regulatory clearance, as well as all phases of product development, from design/ prototype to the manufacturing and distribution.
Jonathan's clinical studies with surgeons from Children's Hospital Boston and Children's National Medical Center in Washington, DC, resulted in the co-authoring of prominent publications in the journal of "Plastic and Reconstructive Surgery", and "Journal of Craniofacial Surgery".