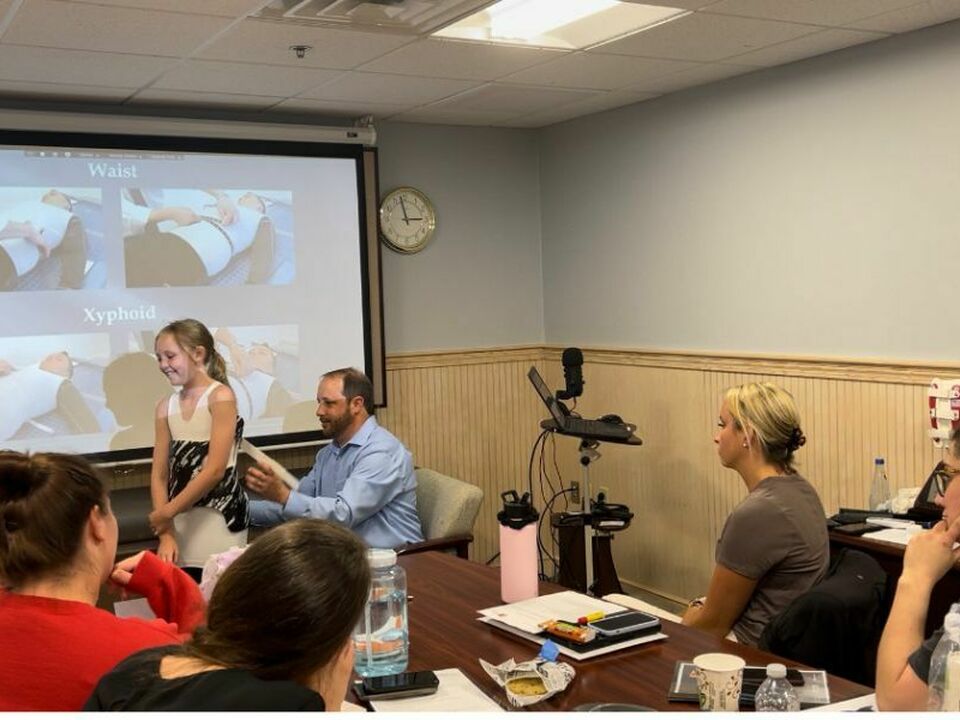 If learning by demonstration is something you and your team can benefit from, we've got your back! Many of our training opportunities throughout the year are at industry conferences, and we also offer periodic online webinars.
As time allows however, our training team can also host in person training for you. Do you want to travel to us to see the manufacturing plant in West Yarmouth, MA or Louisville, KY? Or is it easier for your staff to host us on site at your location? Let us know. We also have educational programs for graduate students looking for specifics in scoliosis and spinal orthoses.
Fill out this brief questionnaire and let us know what you are looking for and one of our education experts will be in touch.
Ask about options to learn in-person at one of our locations. Spinal.tech/HandsOnTraining
Locations where we have held hands on training in the past
Previous Training Locations
Montgomery, AL
Dominguez Hills, CA
Loma Linda, CA
Oakland, CA
Cleveland, OH
Columbus, OH
Detroit, MI
Grand Blanc, MI
Grand Rapids, MI
Troy, MI
Portland, OR
Pittsburgh, PA
Houston, TX
Seattle, WA