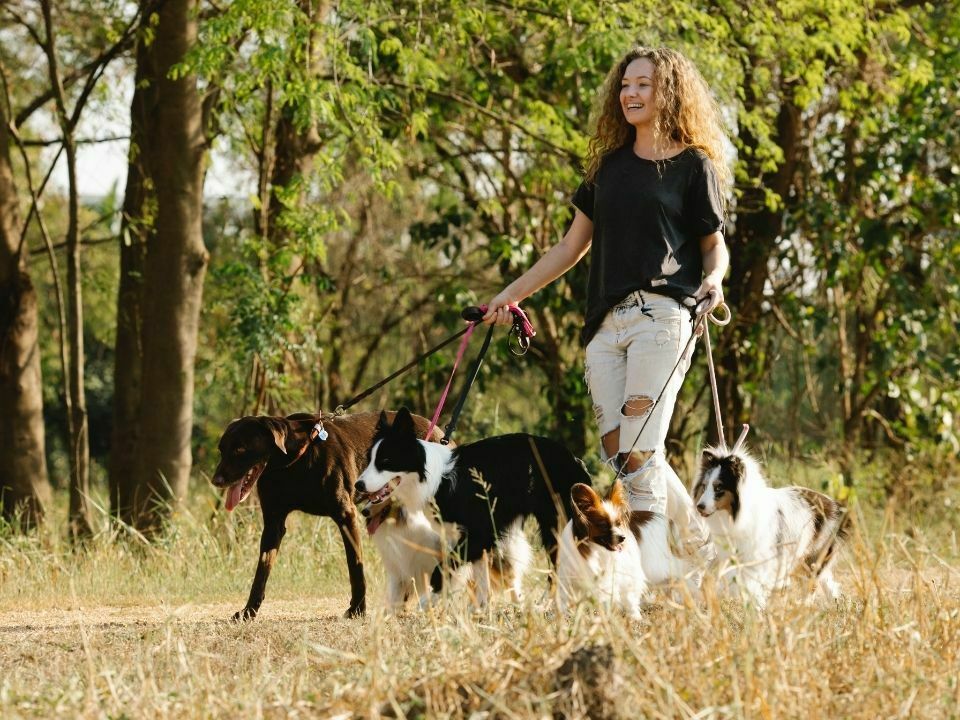 As a teenager you want to be independent and finding a summer job is just one step in that direction. Many summer jobs can be strenuous or even require you to be more flexible than is possible while wearing a scoliosis brace. It is important to consult with your physician before starting any kind of extra activity. We have compiled a short list of jobs that might be more comfortable to do while wearing a scoliosis brace. There are certainly many others out there, and finding a job with someone you know might also ease the anxiety of working a new position. At the end of the day, do what feels the most comfortable with you. After all, there will be plenty of time to work again once you're out of your scoliosis brace as well.
1. Dog walking

Short walks outside with calm dogs will be good exercise for you and the walks are typically only 10-15 minutes per dog. Start off by walking dogs you already know, and before long you may get lots of interest from other friends and neighbors.
2. Grocery store cashier or bagger

Grocery stores are always looking for help and bagging groceries is a simple task that doesn't require any heavy lifting. Plus grocery stores are always very cool in the summer time.
3. Library Page

Sometimes the library is the best place to hang out. You don't have to talk to people asking you questions about your brace, and reading can often help you escape the everyday outside pressures.
4. Voiceover Actor

This job can be done at any time if you have the right voice. The best part is you can do it from the comfort of your own home. There is some minimal equipment and set up required, but then you just need to sign up with companies who freelance voiceovers and get your name out there. As a freelancer, it is not guaranteed income but it does offer flexible hours. Do some online research for how to get started.
5. Movie Theater Attendant

Another place that is always cool in the summer. While most people like being outside on sunny days, the movies offer a cool escape and can be a fun place to work.
6. Pet Store Associate

If you love animals, check out your local pet store. Not only do you get to see lots of different kinds of pets during the day, but most retail jobs are also air-conditioned.
7. Tutor

If you do well in a particular subject, many parents may welcome a fun new face to help their child in areas they are struggling with at school. In home tutoring can also be flexible so you can work with the parents to choose the best time of day for you.
8. Babysitter

Many teenagers already have a babysitting certification and if you already know the kids then being comfortable around them will make this job even easier in your scoliosis brace. Just be sure to inform the parents if there are tasks they want you to do, or activities that may be more restrictive while wearing your brace. Many parents work from home now, so they just need an extra set of hands during the work day to keep the kids occupied.