Kyphosis Brace
Low Profile with Custom Sternal Shield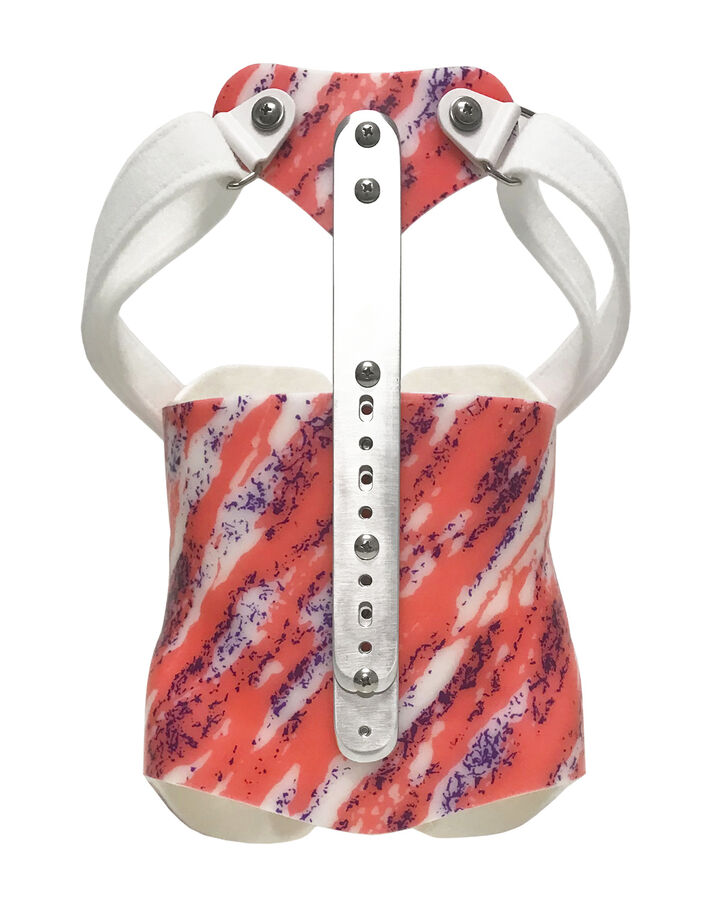 Overview
In a healthy spine, its natural curve should be at an angle around 20-45 degrees. Those who have kyphosis, however, their abnormal curvature in their spine sits at an angle of over 50 degrees.

Our Kyphosis orthosis is low profile with a custom sternal shield attached. The posterior is reinforced and allows for corrective force at the apex of kyphosis. This brace is designed to help correct and stabilize this condition.
Spinal Indications
Scheuermann's Kyphosis
Mild Structural Kyphosis
Postural Stabilization
Kyphoscoliosis
Features
Anterior Milwaukee bar with sternal shield allows for height adjustment and extension force.
Easily concealed under clothing.
Low profile design increases compliance.
Posterior is reinforced to allow corrective force at apex of kyphosis.
Order Form Product Options Product Info PDF Transfer Patterns