Low Profile Milwaukee Brace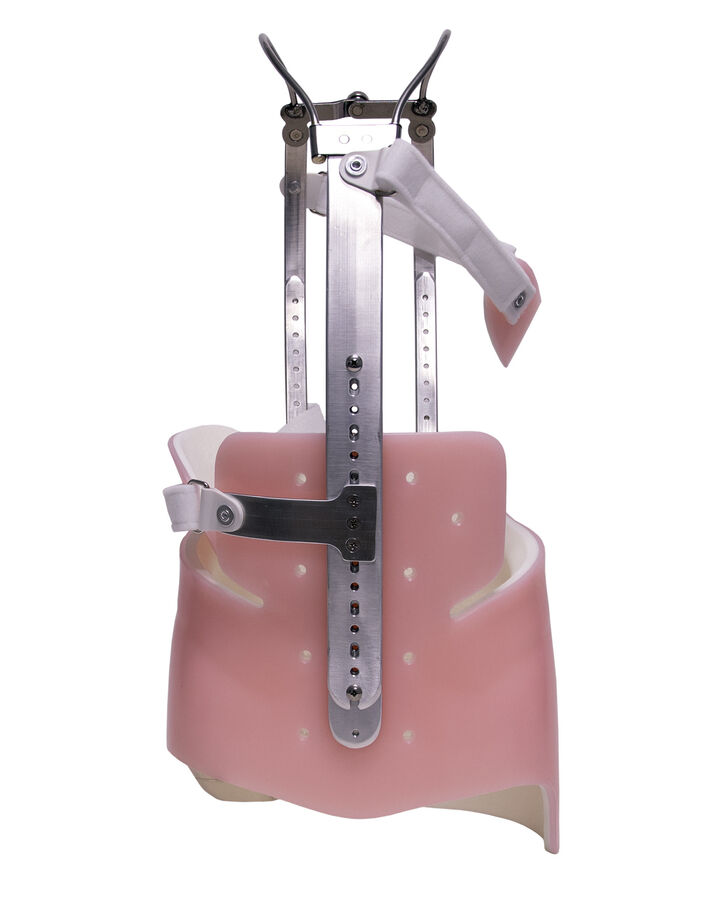 Overview
The Milwaukee style brace is widely used to treat idiopathic scoliosis and Scheuermann's disease, and structural kyphosis. A low-profile neck ring, held in place by an adjustable vertical bar, addresses curves with apices higher than T7.
Spinal Indications
Scoliosis
Scheuermann's Kyphosis
Structural Kyphosis
Features
Multiple adjustment capabilities.
The neck ring can be adjusted.
For kyphosis, static pads can be attached to the posterior upright or a dynamic floating pad to anterior cross bar.
Open system maximizes correction.
The thoracic and axilla pads can be tightened or loosened to influence correction and to center the patient within the superstructure.
Order Form Product Options Product Info PDF Transfer Patterns