SpinaLoc X Series
Prefabricated - (OTS) Off-The-Shelf (Soft)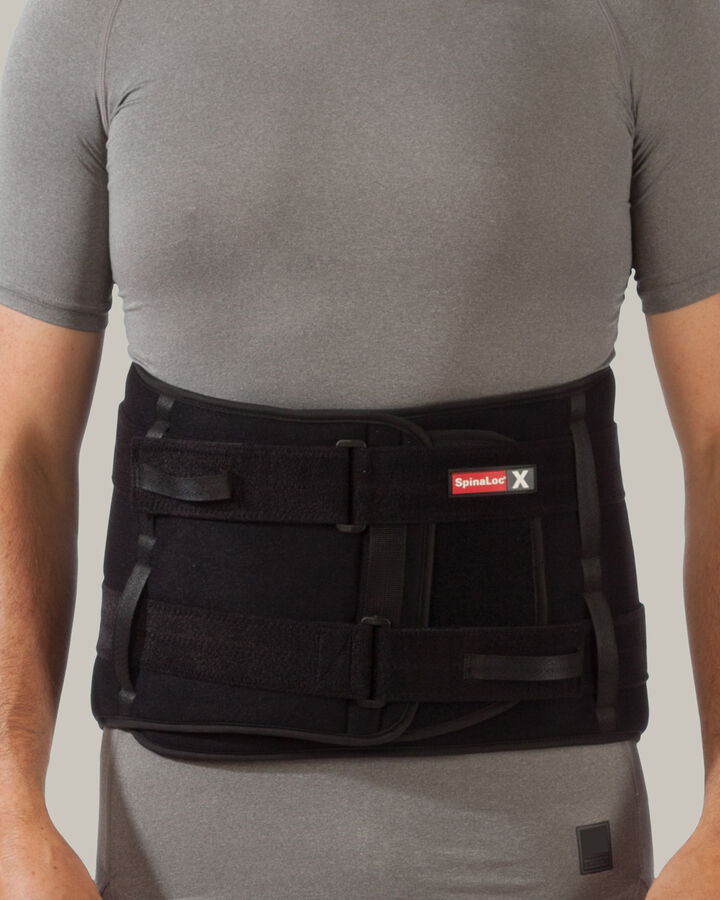 Overview
Our SpinaLoc X Series Spinal Orthoses feature comfort, stability and a variety of options. The single piece design makes for effective compression with easy donning and doffing. These Off-The-Shelf (OTS) orthoses have pre-molded anterior inserts that come neutral or pendulous and are pre-slotted to accommodate an anterior thoracic extension. The anterior insert pocket is adjustable providing correct positioning and accommodating a wider range of sizes.
Pre-molded posterior inserts come in three degrees of lordosis 5º – 15º – 25º with a spinal relief cut out. These orthoses are designed with two smooth cross-pull compression straps, with elastic tension ends as well as hand-pull tabs on all strap ends.
Spinal Indications
The SpinaLoc X Series orthoses are suitable for a number of diagnoses and conditions, including spinal fractures, kyphosis control, osteoporosis and spinal stenosis.
Features
Single piece design, comes with anterior & posterior pre-molded inserts.
Posterior insert comes with spinal relief cut out.
Anterior insert is pre-stamped to accommodate a sternal kit.
Two smooth cross-pull compression straps with elastic tension ends make for easy application and effective compression.
Hand-pull tabs on all ends.