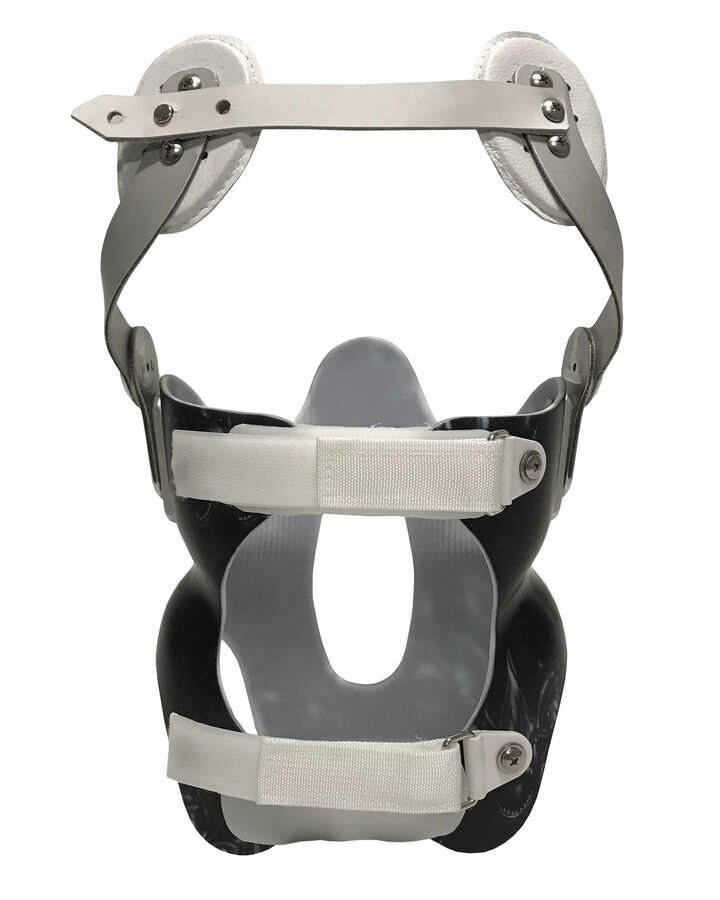 Product Overview
The Kyphologic style w/ Anterior opening & "Cow Horns" that attach laterally and allows for a corrective force at the apex of kyphosis. The brace is used to correct Kyphosis and stabilize adult patients.
Spinal Indications
Mild Structural Kyphosis
Scheuermann's Kyphosis
Postural Stabilization
Features
The trims are designed to allow hips & scapulae to be relieved of pressure, to move more freely and is easier to conceal under clothing.
"Cow Horns" allow for adjustment of height, & pivot for more extension force.
Order Form Product Options Product Info PDF Transfer Patterns